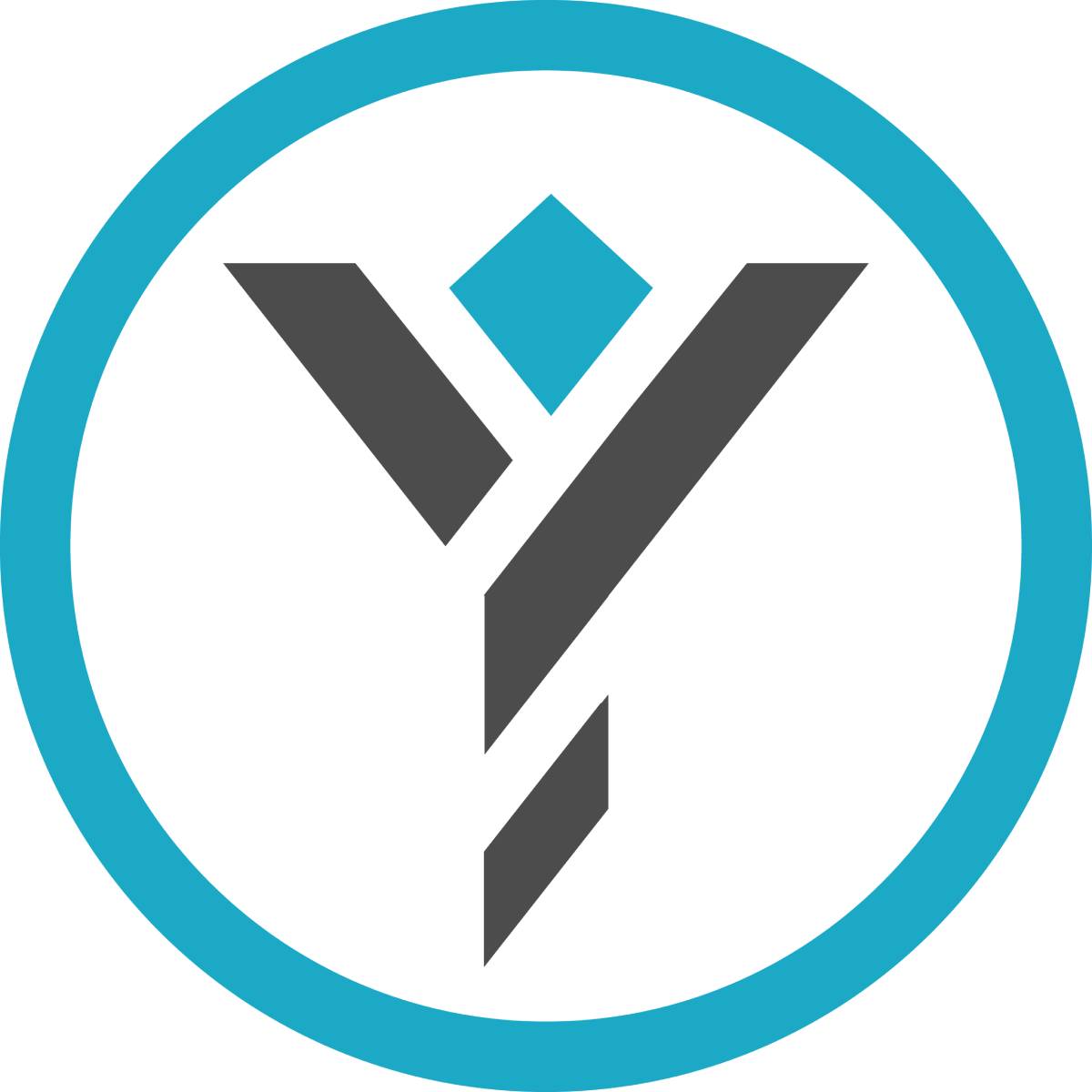 Ylium: Blockchain for Enterprises made easy
The smartest Ecosystem that allows Enterprises to innovate through the Blockchain in real business applications with simplicity, trust and transparency.

We are building the best open source ecosystem that can power up operations, systems and processes with distributed trust, transparency and self-custody, replacing the current ecosystem relying on centralized trust, middlemen, third party institutions and custodians.
Ylium Goal
The ultimate goal of the Ylium is to create value for the Enterprise market and allow anyone, any business, from small shops to large corporations to take full ownership of their own data, eventually deciding on how to share them and monetize them securely, transparently and with confidence.
Ready-to-use  blockchain technology
Eliminate the 3rd parties  to manage Enterprise data
Web3.0 Tools development
Trust and Transparency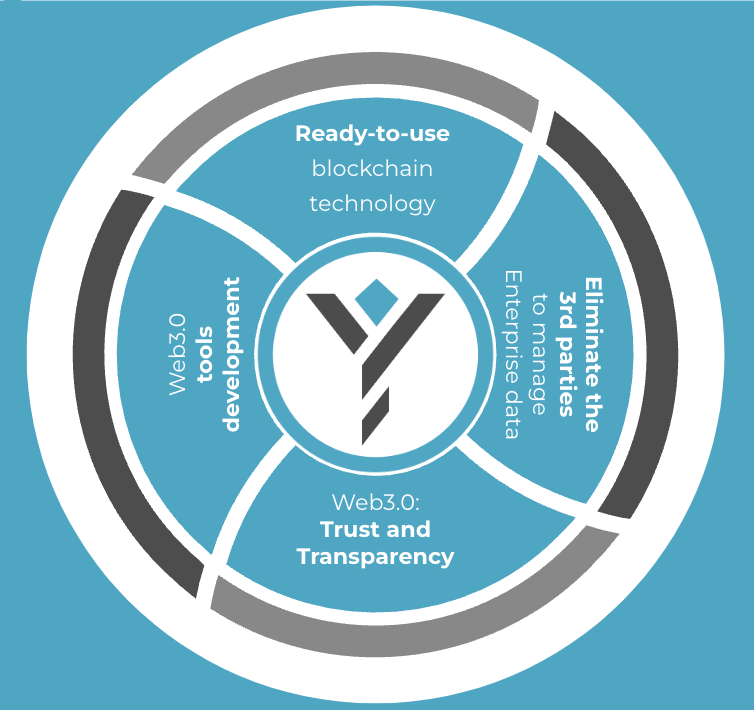 Ylium Ecosystem
The Ylium ecosystem is powered by the interactions among different participants, builders, creators, partners and users, whom have various motivations to contribute, support and use the Ylium platform.
The Ylium platform is at the very heart of the ecosystem,  it is the bridge between the transactional layer implemented in the Polygon blockchain and the applications created  by the community for the specific uses by  the Enterprises processes. The interactions among the participants are facilitated by the use of YLM, the native utility token, which has diverse use cases.
Read More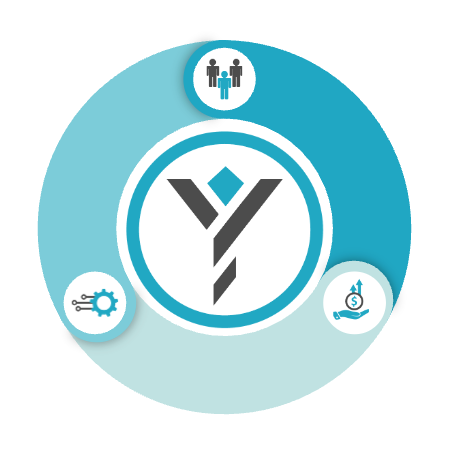 Do you want to be part of the ecosystem?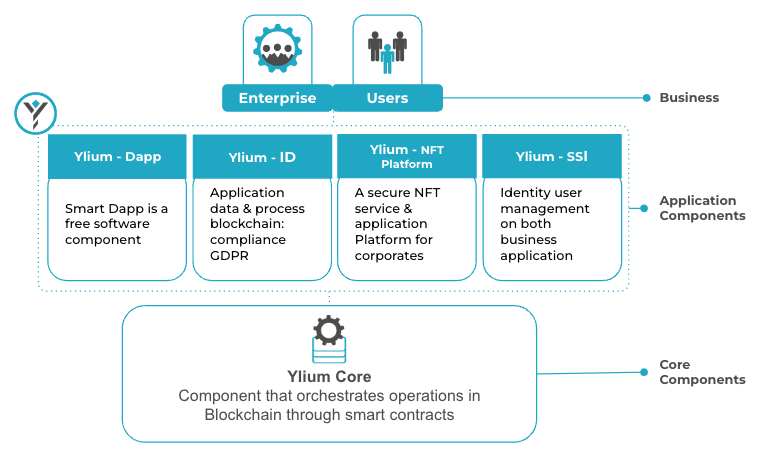 YLM Platform
Ylium Platform
The foundation team developed an innovative platform that aims to provide developers tools, interfaces and APIs to seamlessly integrate Enterprise processes with the blockchain and allow easy management of such interactions through scalable user-friendly and freely available dApps. 

The platform architecture is designed to be OPEN to Users, Organizations, Data Owners & Technology providers. The  block diagram below summarizes the main components of the platform and its main functions;
The Ylium Core is delivering the key function (using smart contracts) that orchestrate the operations at the Blockchain layer; 
On top of the Core there is the Application Components layer, a set of specific web 3 protocols that are used by the Enterprises to smoothly connect processes and implement blockchain based solutions in a fast and efficient way. Read more.

YLM
How to engage with YLIUM.
---
Choose your role in the Ecosystem
Use Your YLIUM
BUSINESS
Decentralized applications (Apps)
Application Web 2.0
1h Educational
Support
Buy YLM