YLM
Ylium Ecosystem
The Ylium ecosystem is a smart combination of innovative technology components and interconnected participants of a highly motivated community.

Ylium's intrinsic value is built on the activity and interactions between incentivised Participants, whom use or create new ways to use the Ylium technology, creating value for business applications .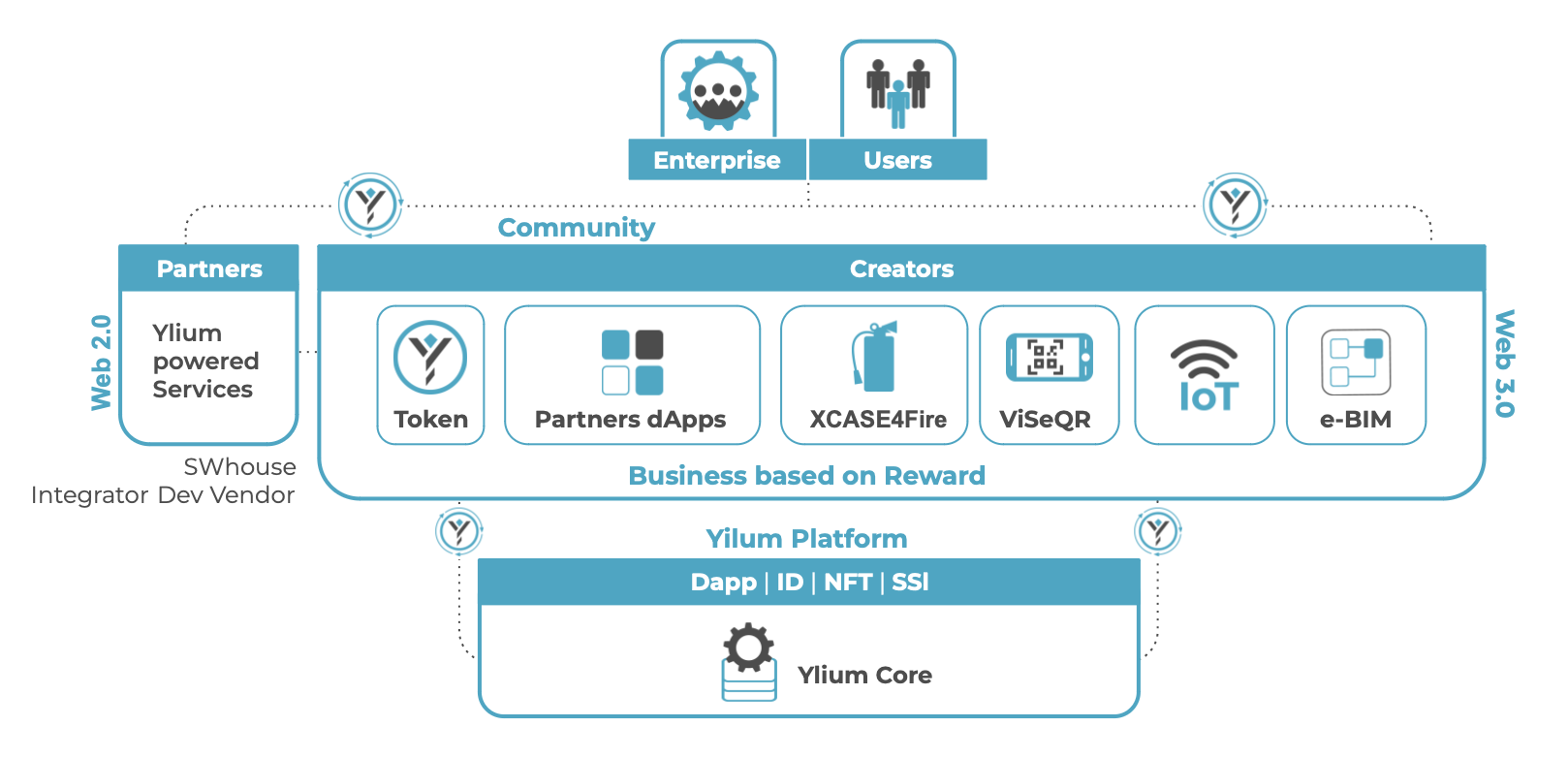 Do you want to be part of the ecosystem?
Ylium Benefit
---
The benefits obtained by  enterprises and corporates adopting the Ylium ecosystem are numerous and can be summarized as follow.
Ylium Ecosystem Partner
---
The companies that integrate and develop innovative Blockchain applications


Egomnia is an Italian company that provides ICT services and solutions. The company, management and employees remain committed to behaving ethically, honestly and professionally everyday. Solution for procurement: document notarization

Specialised on solutions for product authenticity, designer and producer of VISEQR solution to avoid falsification and tampering. ViSeQR: anti-tampering solutions


Company specialized in engineering and implementation of hardware and software systems based on Open Source IoT technologies for management and care of complex environments related to Industry and Agricolture 4.0 and SmartCities.


Own Your Business offers its customers blockchain services and solutions through an innovative approach capable of integrating consulting skills with specialist and development skills. Create wizard auto configuration Ylium Core
Have you developed an application using Ylium components? Are you willing to join our partner community?
Fill out the form and we'll contact you soon